Hello everyone!
It is always our ambition to bring you the most exciting trends and insights going on in the world of Japanese culture.
My name's Takeru Ueda and I am the CEO of Shuuwa Industrial Ltd. In this diary, follow me as I take a sneak peak at all the producers, manufacturers, suppliers, and all the other important people involved behind the scenes. I am sure you will find the journey more than worthwhile!
On my second undercover outing, I visited a notable producer of Japanese matcha green tea powder. Matcha is of course enjoyed at cafes and as part of traditional tea ceremonies, but it is also a key ingredient in the repertoire of confectionery makers. Nanzan-en Tea Corporation is located in Anjoy City, Aichi Prefecture – just outside the city of Nagoya. Nanzan-en is long-established and has been producing fantastic tea for over 80 years. The Matcha is carefully developed from start to finish through an integrated production system: from farm, to roast, to store. They use some very special stone mills to develop their Matcha. Let's get going!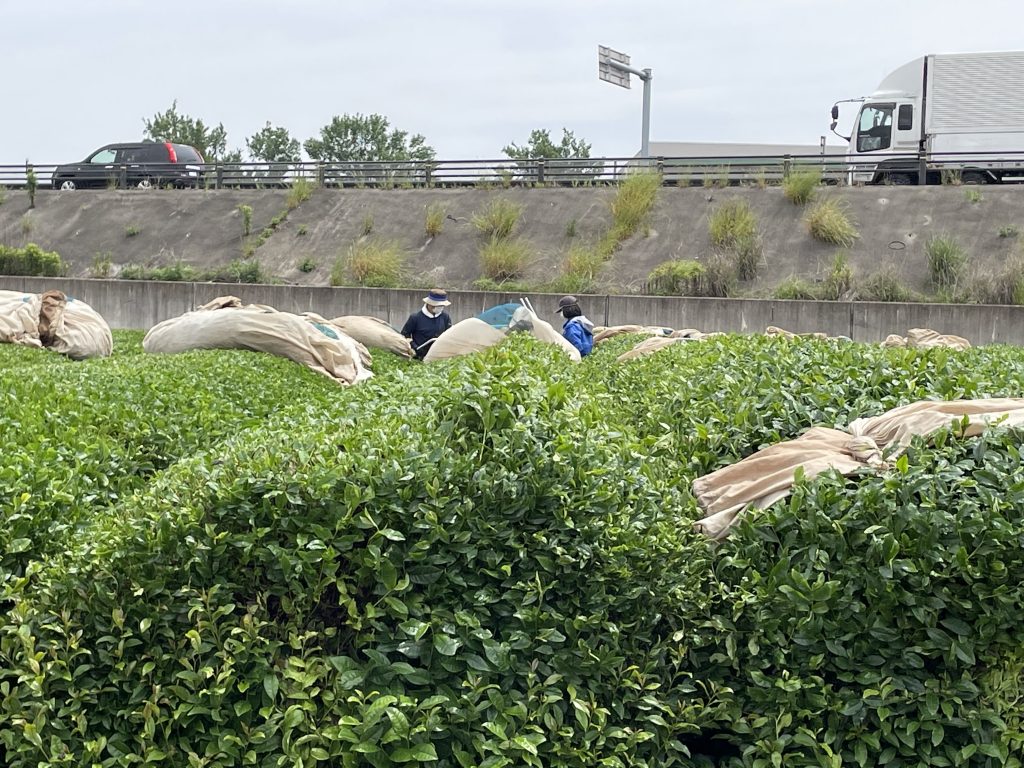 The folk at Nanzanen are experts in every step of the process, so let's start from the harvesting site of these fine quality tea leaves! They're trimmed away with real precision, as you can see.
Isshin Goyo (一芯五葉) describes when the tea tree has one unopened leaf at the top of the tea bud, with five leaves underneath. This level of growth is the best time to harvest for quality matcha. As it is the first tea of the year it is also known in Japanese as "Ichibancha" or "first flush green tea"! There's a real craftsmanship to it!
I cannot wait to try some of this! ❤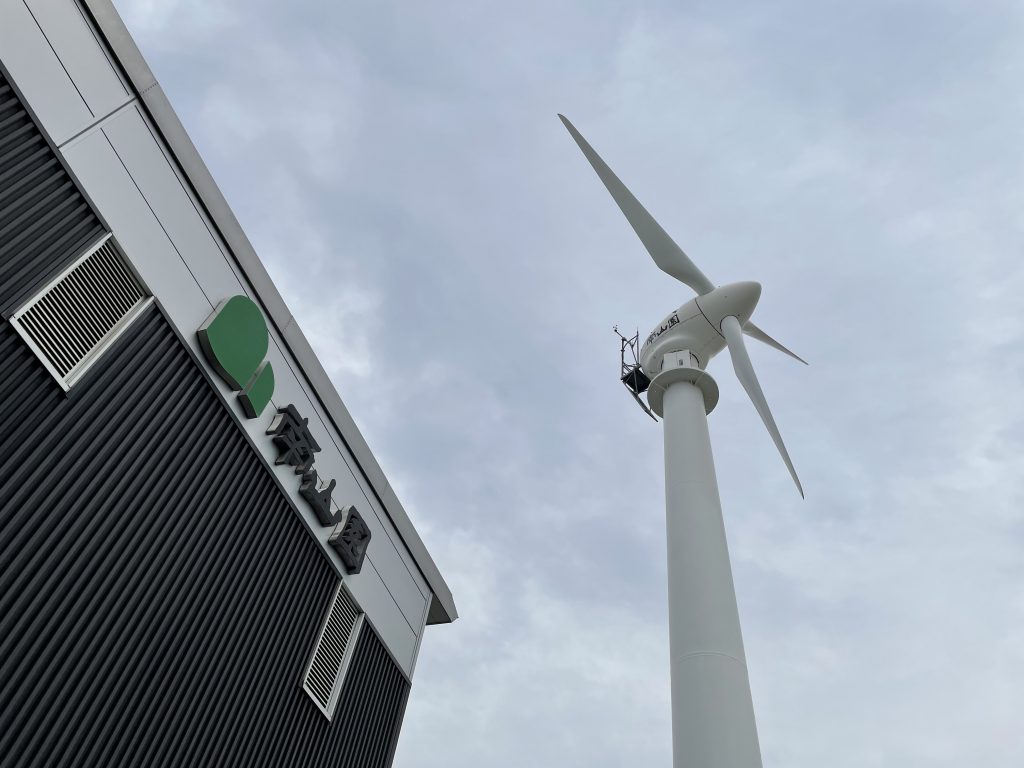 Time to take a trip to the factory itself, now, and suddenly I am greeted by a wind power generator! Nanzan-en is committed to producing tea in a green and sustainable way. While tradition is important, they're keen to take advantage of new methods if it gets the right results.
You will be impressed even before you step inside.
Let's infiltrate the factory!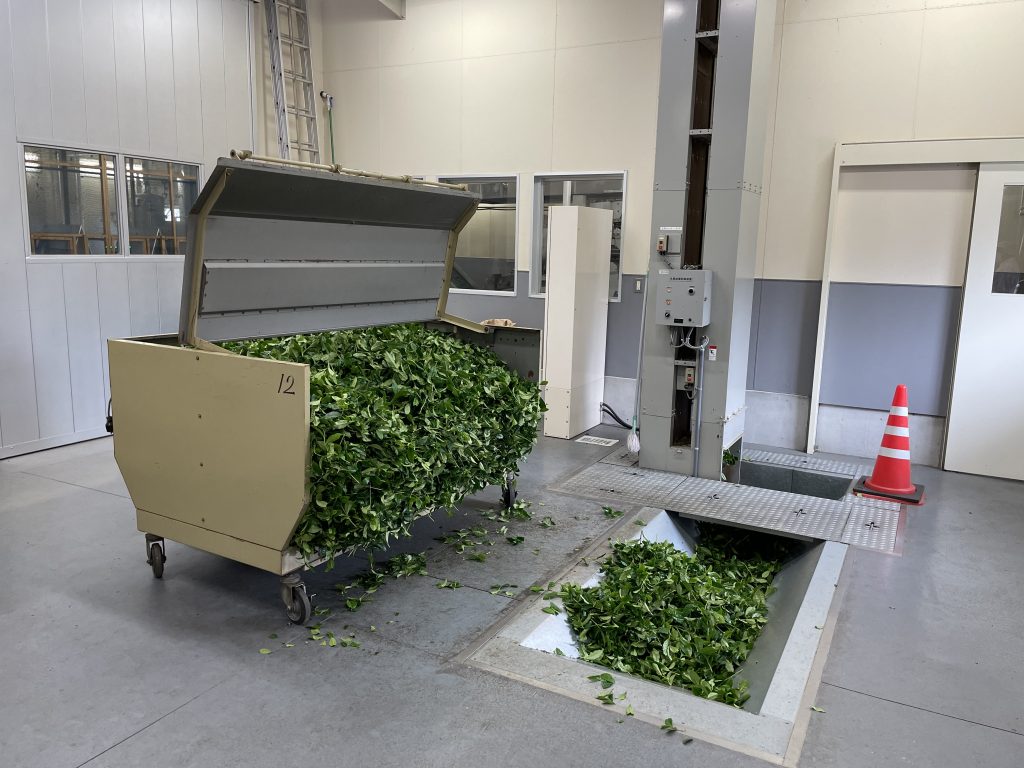 Thousands of top grade green tea leaves are carried up and away.
You can tell we are just getting started on a long and exciting journey!
The tea leaves are steamed and become firm as they are carried on the conveyor belt…
Each stage is an integral part of the journey.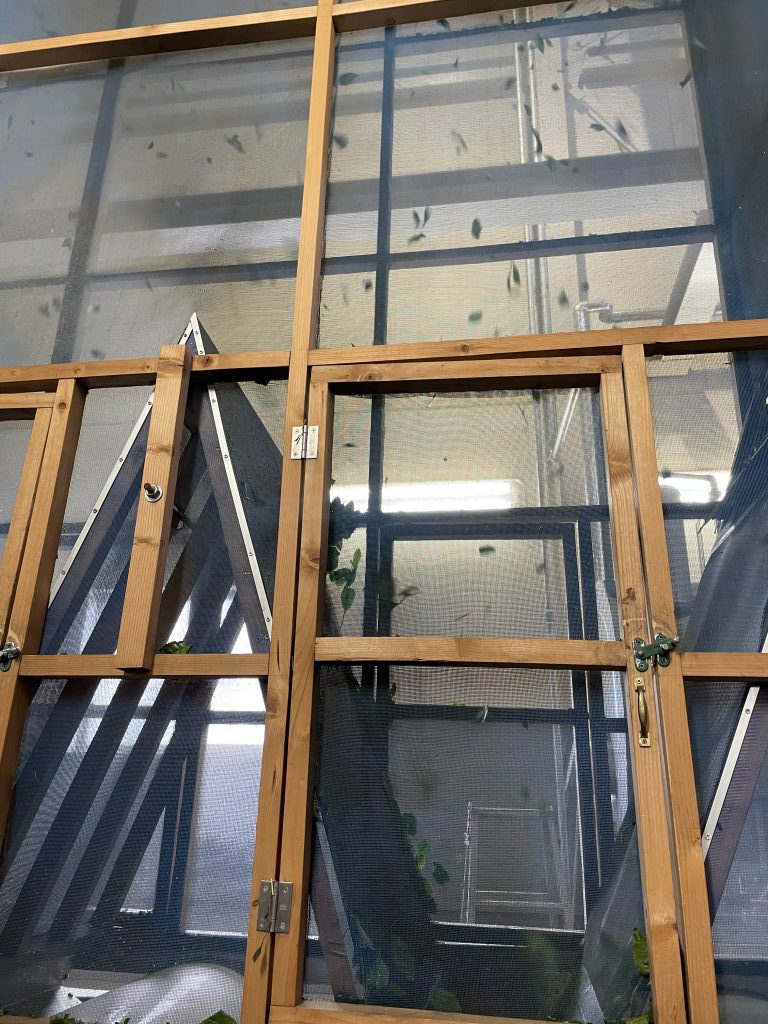 Check out all the leaves flying around!
Where will they be heading next?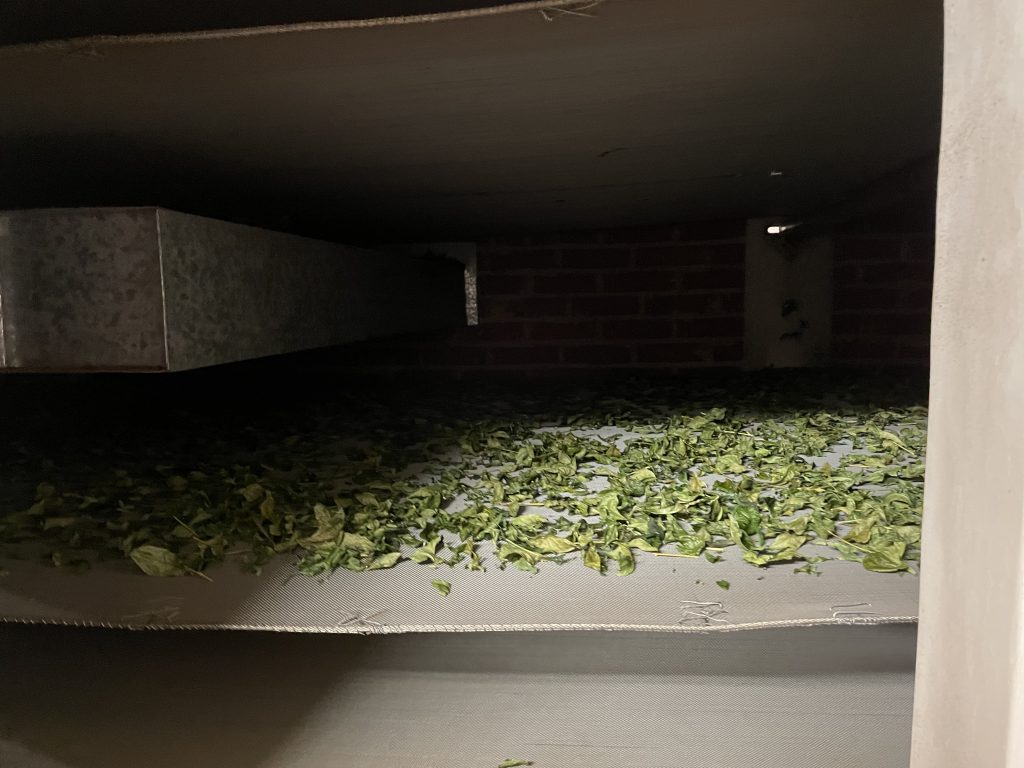 The next destination is a hot oven for drying. The tea leaves have been through a lot – as if too tired to fly about anymore, they are carried away by conveyor to the next stage.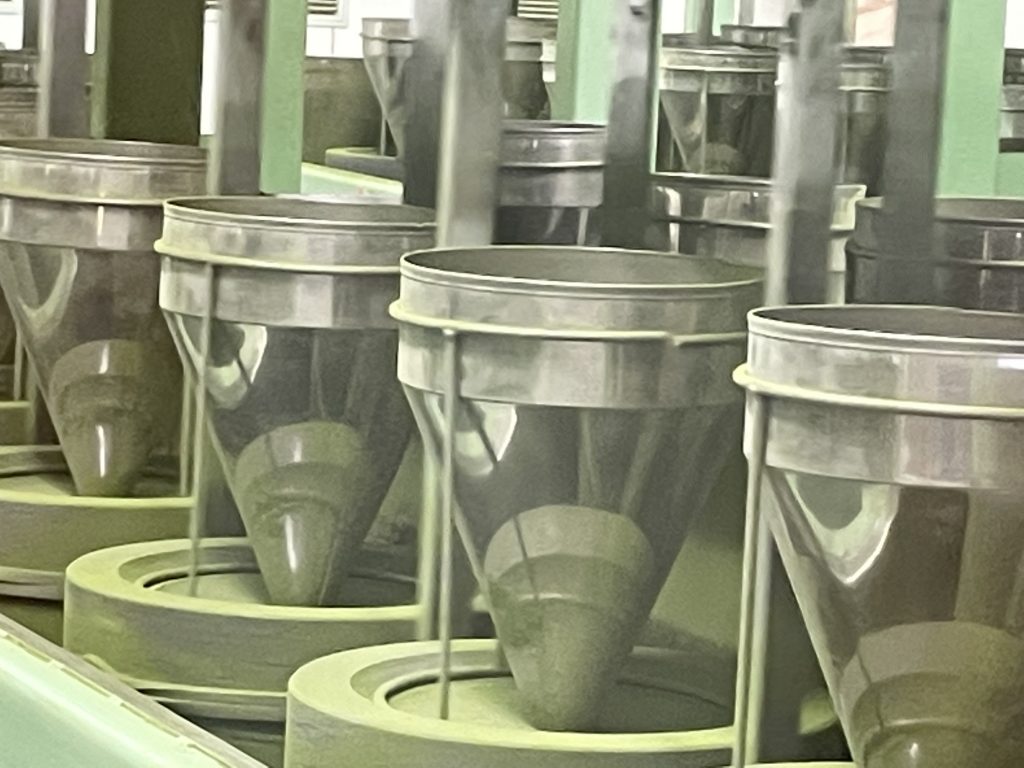 Here are the stone mills, choreographed in a continuous dance.
Nearing the end of a long journey, it's as if they are welcoming the tea leaves to the place where they can finally become matcha.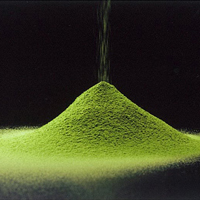 The tea leaves have finally fulfilled their destiny – and transformed into the highest quality fresh Japanese matcha. Where one journey ends, another will begin.
Did you enjoy the trip?
And so, that concludes what was the second diary entry for the Value Discovery Diary. We sneaked onto the premises of an expert Japanese Matcha producer and hopefully learned a little something about the process, not least of all the clever use of those stone mills. From here, the fine matcha powder can now be transformed into all sorts of sweets and shapes. I hope you enjoyed yourself as much as I did.
Click here for information on the company we visited this time!
Company Name:

Nanzanen Co., Ltd.

Location:

20 Minamiyama Fujii, Anjo City Aichi Prefecture, Japan 444-1198
TEL 0566-99-0128
FAX 0566-99-3199

Website:
Be sure to check back soon to find out more about Japan's exceptional produce in the next entry of the Value Discovery Diary. Stay tuned!
If you have any suggestions for the Value Discovery Diary – or perhaps you are a producer yourself – feel free to get in contact below!